Custody and Visitation
To many people, the term custody and visitation seems repetitive. To the average family law client, custody means when they have the child in their care and visitation is when the child sees the other parent. In the family law courts, however, the term custody has a different meaning and, in fact, is broken up into two parts: legal custody and physical custody.
Legal Custody vs Physical Custody
Legal custody is defined as decision making authority relating to the child's health, safety, education, and welfare. The parties can share legal custody (joint custody) or one party can have this by themselves (sole custody).
Physical custody is defined as where the children live. Again, parties can share legal custody (joint custody) or one party can have this by themselves (sole custody).
What Do Judges Look for in Child Custody Cases?
In California, it is the goal of the legislature to establish orders which generally provide for close and continuous contact between both parents and the minor children. As a result, the default custody position for the courts is joint legal and physical custody with a timeshare as close to equal as possible. Realistically, may factors can move the needle in favor of one parent, resulting in a deviation from an equal timeshare and joint custody.
Reasons for Losing Custody of a Child
Those factors can include (but aren't limited to):
Domestic violence issues
Criminal charges
Alcohol and drug abuse issues.
When establishing order for custody and visitation, the needs of the minor children should be strongly considered in light of the legislative intent. By keeping that in mind, the parties can often settle this issue without court intervention. The best custody orders are the ones the parties themselves make, rather than judicially imposed orders which leave one or both sides feeling like they got taken to the cleaners.
---
Contact us today to speak with a skilled attorney about your custody case!
---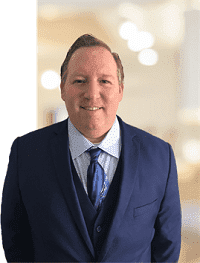 Blog Author: Attorney Paul Zahn
Paul Zahn is backed by 15+ years of experience and is the founder of Zahn Law Offices, APC.
Visit his bio to learn more about how he became a top family law attorney in Ventura County.
More Blogs By Paul Zahn: