How Is Child Support Calculated in California?
Unlike other states, which use a fixed percentage of income for purposes of determining child support, or states which have a specific amount per child, California uses a complex equation which is listed in Family Code Section 4055. It takes into account the income of both parties, the timeshare, and other relevant factors (as determined by the California State legislature). In common practice, however, child support is never calculated by use of this equation directly. In California, private practice attorneys often use a computer program called a DissoMaster (published by Thompson/West) while the Department of Child Support has its own program which is available free of charge on the State's website: Child Support Calculator

In practice, the two programs tend to differ slightly for reasons that aren't clear (in fact, two DissoMasters, with the same numbers used, can still come up with different numbers for support), but where they differ, the state program is required to be followed in all Department of Child Support cases.
How to Fight Unfair Child Support
Oftentimes, prospective clients will come to me upset over the amount of support they are obligated to pay. As I tell them, the argument in determining support should be focused on the numbers put into the calculation, not the number which comes out. If you agree with the amounts that are used in the calculation (income, custody, visitation, child care expenses, etc.), then whatever the support amount calculated is, that is what the order will be. For that reason, it is very important that an accurate assessment of the incomes of the parties, their expenses, and the actual time share exercised, be determined before calculating support.
---
If you are in need of an attorney, contact the Zahn Law Offices, APC. With over 15 years of experience, you can trust that you are in good hands when you come to us. Call today!
---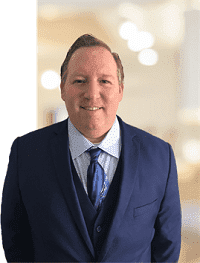 Blog Author: Attorney Paul Zahn
Paul Zahn is backed by 15+ years of experience and is the founder of Zahn Law Offices, APC.
Visit his bio to learn more about how he became a top family law attorney in Ventura County.
More Blogs By Paul Zahn: