Ventura Legal Separation Lawyers
What is the Difference Between Separation and Divorce?
The most relevant differences between obtaining a legal separation rather than a divorce is that it takes effect immediately after it is ordered and does not actually terminate a marriage. While those who are granted a divorce go back to their single status, a couple which separates is still legally married.
There are many reasons why some couples choose to pursue a separation, the most common being:
It is generally cheaper than divorce proceedings
It provides an option that allows for easy reconciliation in the future
It allows couples to retain marital privileges such as healthcare or immigration status
Unsure if a separation or divorce is better for you? Let our Ventura separation lawyers help you make that decision. Call the Zahn Law Offices, APC at (805) 804-9100.
How Does Legal Separation Work in California?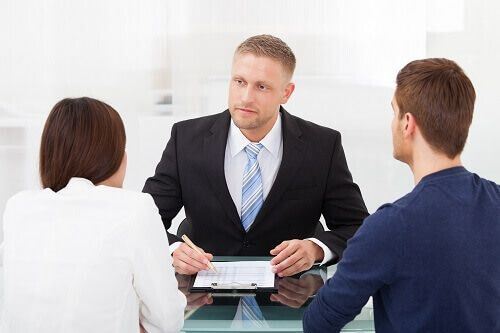 Depending on the relationship between the couple, many of the pertinent issues involved with a separation can be agreed upon without needing to go to court. Involving a mediator to assist if the spouses are unwilling to come to a mutual decision on the terms of their split may be effective. Agreements can be arranged through negotiations between attorneys or, in more contentious cases, through the court directly.
Some of the most important decisions that must be made during this process concern:
Responsibility of existing payments
Whether both spouses will have access to funds in joint accounts
How income and property will be treated after couple separates
Whether spousal support will be required
Issues related to children, such as custody concerns and visitation rights
How Long Does Legal Separation Take in California?
Unlike divorce, legal separation in California takes effect immediately. However, it is possible for the final judgment of legal separation to take longer if the spouses are unable to reach a mutual agreement in dividing community assets and debts.
Can You Be Legally Separated and Live in the Same House in California?
California law allows for a couple to be considered as "living separate and apart," even if they are still under the same roof, if:
One spouse has expressed his or her intent to end the marriage to the other spouse; and
The spouse's conduct is consistent with his or her intent to end the marriage.
Zahn Law Offices, APC Is Your Trusted Ally
Whether you are looking for simple legal counsel or aggressive representation, our Ventura legal separation attorneys are your ally throughout the process. With over 19 years of combined legal experience you can trust your case is in good hands when you turn to the Zahn Law Offices, APC.